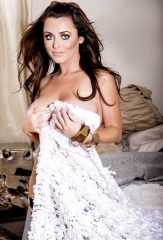 Busty Pornstar Sophie Dee has announced that she has joined the VNA (Vette Nation Army) and is now available through CCBill powered affiliate program Sticky Dollars.
Sophie is one of the most popular girls in adult, year in and year out, with a very ardent fan base.

He new site has just been launched – http://www.SophieDeeLive.com & it is selling like hotcakes…

We are running a website special – $19.95 to join for a limited time. (normally 24.95 – 29.95). This includes all 17 VNA sites and all shows on VNA Live (55 live shows per week)
That also means that if you have been promoting her through her old affiliate program Sophie Cash you now need to update all your links.
Time to get to work!