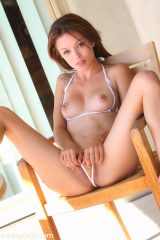 The same people that recently launched Catie Minx and Destiny Moody have launched yet another website / partner program.
Following up on the successful launch of DestinyMoody.com we bring you another new site and model to promote, AshleyDoll.com! Ashley's affiliate program is Ashley Dollars, where you'll find her promotional tools and content. Please sign up and let's make some money!
It looks as if they plan to have an affiliate program for each of their sites. On the other hand – however – they use the same CCBill program ID for all of their programs.
While I don't completely understand why they are doing that – well, here is the third site they recently launched (and – as far as I can see – their fifth site altogether).
Go to Ashley Dollars to get linking codes and promo material!