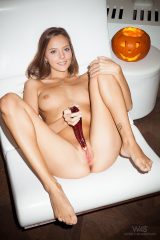 Some months ago BCASH4YOU was about to merge into the MetArtMoney affiliate program.
Now it looks as if the deal is off. This is what they sent to their affiliates in one of their latest newsletters:
We would like to announce that the integration between Watch4beauty and MetArt has been stopped. However, Watch4beauty will remain independent and the affiliate program BCash4you will continue unchanged. We are sorry for any misunderstanding that could have happened. We promise to continue in delivering the best quality and the most beautiful erotic models. We love what we do and we do it for you!
For me the word "However" makes this thing a bit confusing. Also I don't understand what misunderstanding they could mean. To me thir announcement "Watch4beauty will be integrated into MetArtMoney" was quite clear.
Now it all sounds like "sorry, we didn't understand what we were talking about".
Can anybody shed some light on this?