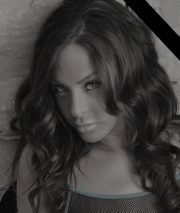 In response to a sad reason SpunkyCash is asking their affiliates to remove all content of Ashley, the sexy lady behind AshleysCandy.com:
It is with great sadness that we share the passing of Ashley from Ashley's Candy. Ashley was not only a model, but a very close friend who will be missed. Out of respect for her, her family and friends, we have decided to immediately close her site.

Due to the nature and timing of this closure, we kindly request that you remove all promotional material from your sites which feature Ashley as soon as possible.
We are sad to head such bad news and wish all the best and all strength they need to her friends and family.