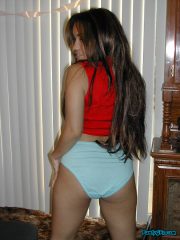 Panty Revenue has launched another new site to their affiliates: Panty GFs
The site features just what you'd expect: Amateur girls in panties.
Their picture material is not extremely high, but it looks okay. No blurry stuff here. I'd also say that some of those pics are rather old. Just what you'd expect from an amateur site 😉
Give it a try at Panty Revenue if you are promoting amateur content or panty content!