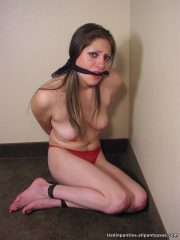 Panty Revenue has launched another new tour to their affiliates: Tied in Panties.
The site's content comes with no huge surprises: It's about girls being tied up that are still wearing their panties.
While they don't have top notch models and picture quality looks – let's call it – average you may want to give it a try.
I wouldn't expect big cash, though.