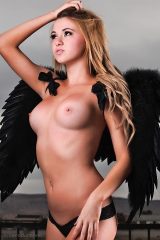 CCBill powered cam chat affiliate program SNR Cash has announced that they will be closing some of their sites to focus on their most popular ones:
We're finally admitting it…

We have too many damn cam sites! It's true. We've added so many new cam sites that it's starting to get confusing to our users and cumbersome for us to maintain. We've decided to focus on optimizing our most popular webcam sites and merge our other smaller sites into them. We are closing NudeAdultCams, NonNudeCams, LiveGoddess, and LiveGods and merging them into ICGirls and ICGuys. As usual, nothing has changed with CamWithHer, ClassyCams, CamWithHim, or HotCamGuys.

So, without wasting too much of your time, if you're sending traffic to any of the closed sites, please redirect that traffic to the sites that we are optimizing.