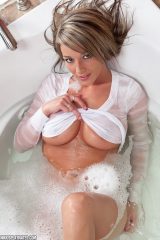 Pink Velvet Vault has notified their affiliates that they will be redirecting all visitors to NikkisPlaymates.com to their new site NikkiSims.com.
We are writing to let you know that beginning May 13th, 2013, Nikkisplaymates.com will begin redirecting to NikkiSims.com. You are free to make the changes to your linking codes now if you like, or you can wait, but NikkiSims.com is open and taking signups. Nikkisplaymates.com will then redirect to NikkiSims.com until December 31st, 2013 at which time, Nikkisplaymates.com will be deactivated.
Affiliates will still get paid as usual, so nothing to worry here. However: Start to replace your old links now before the end of this year.
Note: This notification has been sent out at the end of April. It's just me being late with posting this update here, not their fault.