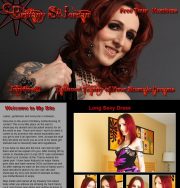 Groobybucks just notified their affiliates that they have closed Brittany St. Jordan's website effective immediately.
Please pull down any live links you may have as they are no longer operational. We apologize for any inconvenience this may have caused you, and thank you for your continued support.
Why do so many affiliate program operators never manage to get news like this out a week before they actually take sites offline?