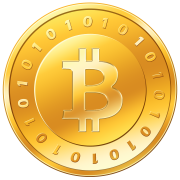 All sites in the MetArtMoney network have recently started accepting bitcoin as an alternative payment method. To my knowledge they are the first adult network to offer the digital currency as a method of payment.
"Bitcoins are a high demand option for both consumers and affiliates," said Jill Taylor, Vice President of Marketing for the MetArt Network. "We are able to accept bitcoin payments and track and pay affiliates for these sales. It opens up a new world of consumers for our affiliates and partners to tap into and allows our customers an additional payment option that many feel more comfortable utilizing than their debit or credit cards."
Benefits to accepting payments via bitcoins, the company added, include the fact that subscribers can join privately using their email address, no financial information is required and there is no risk of identity theft. Customers also can pay with bitcoins without worrying about rebills, and there is no restriction by country—bitcoins can be used globally.
via AVN.com
I for my part wonder how long it will take before affiliate programs start to offer an option to pay their affiliates in bitcoins. I would love to have that option. What do you think?