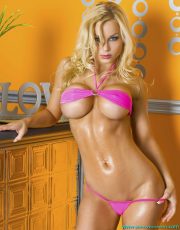 Medium Pimpin has notified their affiliates that they will be closing JennyPoussin.com on May 30th – well, there goes our money making alternative to Jenny Poussin VIP…
We're closing the site JennyPoussin.com.

Please remove all links by MAY 30th.
BTW: Her site Jenny Poussin VIP is still online and her twitter @jennypoussin is buzzing with tweets – just no affiliate program anymore.