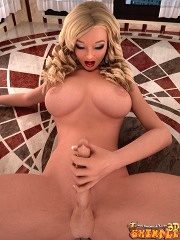 Crunchy Dollars has launched a new 3D toon site called The Shemale 3D.
Their new site features rendered 3D shemale models in numerous solo and multi-person scenarios: Just posing for the camera, stripping or playgaming and fucking in groups of two or more.
You can find your linking codes and several hosted galleries to get you started in your affiliate area at Crunchy Dollars.