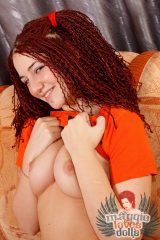 Teen Harbour has sent out a notification to their affiliates that they will be shutting down their site Maggie Loves Dolls:
We're writing to let you know that MaggieLovesDolls.com is closing on March, 1st 2013 at the model's request.

Site will no longer appear on the Web, Maggie's promotional photos and videos will also be removed.

Please take down your MaggieLovesDolls links before this date.

We are sorry for this inconvenience!