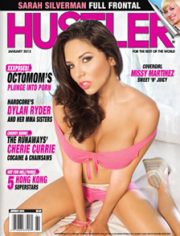 Well, that's a weird one: My link availability bot noticed that some (!) galleries of HustlerCash started to redirect to Twisted Factory, which is a Bondage Bank site.
Check this out:
It's just some – most galleries still work and a few redirect to Hustler's Join Page.
But still: That's roughly 150 URLs that redirect to another site without using my tracking code.
Any ideas what's going on here?