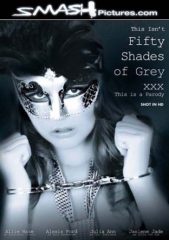 Braincash announced that they have launched ClubSmashPictures.com, a new membership site for production studio Smash Pictures.
ClubSmashPictures.com will provide members with access to the studio's DVD library, including catalogue titles and newer releases, photosets and scenes.
Braincash's Marketing Director:
We are pleased to partner with a company that provides our affiliates quality hardcore gonzo content, especially with award winning titles and the huge DVD success 'This Isn't Fifty Shades Of Grey XXX: This is a Parody.'
You can fetch promo material and linking codes in your affiliate member area at Braincash.