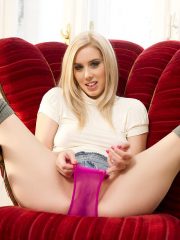 Simonscans is returning to CCBill for primary biller and affiliate management.
After a lot of thought we've taken the difficult decision to cease using NATS and return to CCBill. NATS is a great system and TMM have been faultless with their support, but for a small program and site like Simonscans it consumes far too much of our time and energy.
According to Simonscans you don't have to update your linking codes as they have been imported into their new software Sliiing as long as you had an CCBill account when they used CCBill some time ago. Otherwise you may have to join their CCBill program and send them your CCBill code and your old NATS login:
We've done our best to merge the two databases, but please check by following one of your links to the first page of the tour, you should see an url that ends:-

…com/samples/?CA=912363-0000&PA=XXXXXXX

Where XXXXXXX is your CCBIll ID.

If you see "PA=0" then you need to either sign up here http://www.simonscans.com/affiliates/ or email us direct if you already have a CCBill ID but the system hasn't picked it up and we will manually link it.
Money in NATS will be paid – however rebills from NATS members will be lost.
via AskDamageX.com