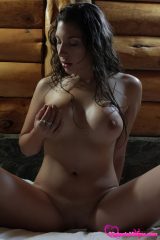 CCBill powered affiliate program Peachez Pays has recently added two new sites to their portfolio: Victoria Moune and Club Peachez.
Victuria Moune is a brunette chick from Argentinia. Obviously I can't speak for everybody, but to my eye she doesn't look too attractive. She has a nice body but I don't really like her face… Luckily not every man comes with the same taste 😉
The second new site Club Peachez launched is a standard multigirl site featuring pictures and videos of chicks teasing, stripping and masturbating.
The problem with all sites in Peachez Pays is that they are – technically speaking – far from perfect, and that will mean that if you send them visitors you'll have a hard time getting anything sold.
For example if I had to pick between…
Aziani.com (Sexy glam babes (about 180), ~15 bonus sites, $25 per month, Aziani Gold)
Spunky Angels (Sexy amateur babes (about 100), access to 12 bonus sites, $30 per month, Spunky Cash) and
Club Peachez (Sexy babes (about… ummm… four), broken images on their homepage and thumbnails with weird aspect ratios, $25 per month)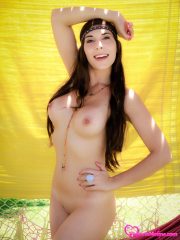 Guess which one I wouldn't pick.
It's up to you if you want to try, but my guess is that there are better ways to use your traffic.
Still: It's up to you to try if you want. You'll find banners and hosted galleries in their affiliate member area at Peachez Pays.
BTW: They have a link to a site called Candy LeMoune in their portfolio. That site doesn't work at this moment… Haven't seen that link before, so I'll check back what's going on with that site, soon. Maybe it was just an old name for Victoria Moune and was never really launched.