DDG Cash has announced that they will be reducing their price tag for their site Digital Desire to $9.95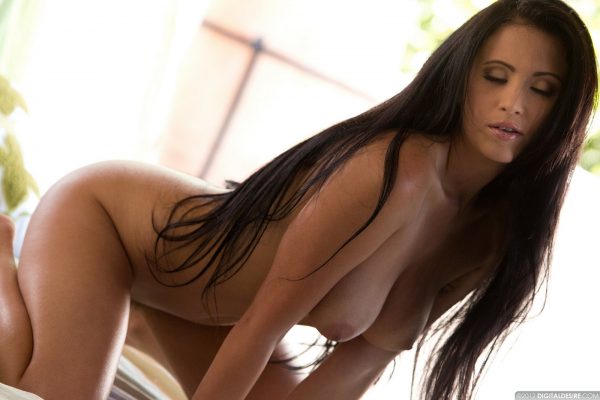 Here's the newsletter they sent to their affiliates:
Dear Valued DDG Cash Affiliates,

First off, I'd like to thank you all for being an important part of keeping Digital Desire alive and at the top of the soft-core erotic genre for over a decade. We're writing you this e-mail to inform you of a change in our sales strategy that we feel will benefit both you and Digital Desire.

In recent years, all of us have suffered due to online piracy and unethical free sites– giving away content to a non-paying audience. We work very, very hard on our content production and our site but are realizing the impact of free sites on the potential paying audience. This problem is not getting better and there is little reason to believe that it ever will. If major record labels and film studios can't protect their own hundred-million dollar products from illegal distribution, adult production companies have little hope. But we still believe our site is something truly special and that being a subscriber has unlimited daily benefits. It's more than a storage base of adult content and we work nonstop to make Digital Desire a unique and dynamic experience for members.

We've decided as a team that we can no longer sit back and watch revenues drop without adapting to times. We don't want to be that record store in the mall that is trying to sell CDs for $20 while online digital music is thriving at more palatable prices for the average consumer. We all saw what happened to record stores and denial can only lead us out of business.

Our solution is a simple one: offer our same great experience to consumers at an affordable price. Like Netflix, a price under $10 a month is far less intimidating for a monthly signup. With conversion ratios worse than one in thousands, its time to make this adjustment. Lowering the price of our full-featured site for the unprecedented price of $9.95 a month.

We truly believe that by making our site affordable we can greatly increase signups.

That's right, $9.95 a month to everyone, month-to-month, no long-term commitment. We plan to see a vastly larger consumer base at this lower price point. Our anticipation is a much larger conversion from what is currently a ton of non-paying traffic. We've decided on a $15 payout per sale (PPS) program, as well as to continue offering our 50/50 revshare for those of you banking on renewals. This is a bold transition, yet we believe it will create a win/win situation for both of us. Our goal is to adapt and continue a successful business relationship with you for years to come. We live in a fast-changing world and we sincerely foresee this move will eventually be to everyone's benefit.

Thank you for understanding as we embark on this new plan. The changes will be implemented between the dates of September 17th and 18th.

Sincerely,
J. Stephen Hicks.
I always felt that paysite prices were too high, so I'm quite happy to see one of the "old sites" in business adjust to changes we see right now. It's hard to compete with "free" porn that you get on many (legal and illegal) sites on the web – but 10 bucks a month is something most visitors will be able to afford.
On the other hand that obviously means that you need more conversions to earn the same amount of money as an affiliate. We all have enough business knowledge to be aware of the "supply and demand" model, so since it is now easier to convert there's a good chance we'll earn more in the end. I'm quite sure that the business staff at DDG Cash did all the required resarch beforehand to make sure the revenue will not go down due to their change.