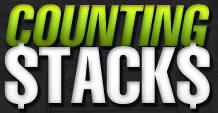 Counting Stacks lost some more domain names. Most importantly they lost "nichedsites.com" which held a lot of the content that was previously part of the affiliate program with the same name.
I suggest you remove the whole affiliate program, but at least you should remove links to…
Lesbian Interracial
Exposed Outside
Escort Confessions
Fat Chicks Love Dicks *
My Bi Tale *
… plus all sites from my last post about Counting Stacks. The ones at the bottom of that post (those that didn't load) also belonged to NichedSites.
Also remember to remove hosted galleries as they will now redirect your users to GroupOn or something in the lines. That includes hosted galleries that were meant for those sites listed as "closed" in my previous post!